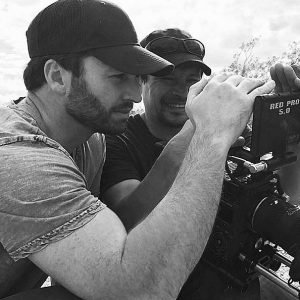 Multi-Hyphenate Entertainment Industry Professional / Entrepreneur
Chadwick has worked in front and behind the camera since 1996 with his first job in Hollywood as a voice-over artist on Where on Earth Is Carmen Sandiego, which paved his way into the Screen Actors Guild and later appeared on a number of hit TV shows including Beverly Hills 90210, Brotherly Love, and the Power Rangers. In 2004 Chadwick launched CoffeeRing Entertainment under which he produced short films for the festival circuit and went on to win numerous awards including the coveted Golden Eagle from San Diego International Film Festival for his writer-director work on For Blood and 2 Red Poppy Awards for his latest, She Will Be Loved. After a short stint writing and producing unscripted television for major networks and studios, including shows for Discovery, A&E, Spike, and History, Chadwick's narrative work caught the attention of creative producers in LA, and since 2010, he has written several feature screenplays including spec projects for Jason Statham, Emilia Clarke, Marie Avgeropolous, and Scott Eastwood among others as a WGA screenwriter.
After two decades in the entertainment industry, Chadwick launched DaVinci International Film Festival and it's screenwriting competition arm, STORYLINE as a way to give back to the inde- pendent film and writing communities that have supported the development of his career for nearly a quarter century.
Chadwick attended Colorado University, Boulder before transferring and graduating from Harvard University (Cum Laude) with a concentration in Psychology. As a dual citizen he works and operates out of both Los Angeles and Vancouver, Canada.